In today's fast-paced world, having a reliable and efficient ice making machine is essential, especially for businesses in the food industry. Whether it's for cooling beverages or preserving perishable items, having a reliable and efficient ice machine is very important. One such machine that has gained popularity in recent years is the Flake Ice Machine. Today, we will discuss why the Flake Ice Machine is the best choice for supermarkets and how Guangzhou Koller Refrigeration Equipment Co., Ltd can provide the perfect solution for your ice making needs.
Why Choose the Flake Ice Machine for Supermarket Use?
1. Versatility: The Flake Ice Machine is versatile and can be used for various applications in supermarkets. It is ideal for displaying and preserving fresh produce, seafood, and meats. The flake ice's unique shape allows it to conform to the shape of the products, providing better cooling and preservation.
2. Quick Cooling: Supermarkets require a constant supply of ice to keep their products fresh. The Flake Ice Machine produces ice quickly and continuously, ensuring that there is always enough ice available to meet the demands of the supermarket. Its rapid cooling properties help maintain the quality and freshness of the products.
3. Easy to Use: The Flake Ice Machine is user-friendly and easy to operate. With its intuitive control panel, supermarket staff can easily adjust the ice production according to their needs. The machine also has a built-in automatic cleaning system, making maintenance hassle-free.
4. Energy Efficient: Koller's Flake Ice Machines are designed with energy efficiency in mind. They utilize advanced refrigeration processes and high-quality components to achieve high production while consuming minimal energy. This not only helps reduce operating costs but also contributes to a greener environment.
Why Choose Koller Refrigeration Equipment Co., Ltd?
1. Experience and Expertise: With almost 20 years of experience in the industry, Koller Refrigeration Equipment Co., Ltd has become a trusted name in the field of refrigeration and ice making machines. We have a team of skilled professionals who are dedicated to providing the best solutions for their customers.
2. High-Quality Products: Koller's commitment to quality is evident in their products. We continuously strive to improve the performance and capacity of their machines, ensuring that customers receive reliable and efficient ice making solutions. Our products are built to withstand the demands of commercial use and are designed to last.
3. Excellent After-Sales Support: Koller understands the importance of after-sales support. We provide comprehensive technical support and assistance to their customers, ensuring that their machines are running smoothly. Our prompt and reliable service has earned us a reputation for customer satisfaction.
When it comes to ice making machines for supermarkets, the Flake Ice Machine from Koller Refrigeration Equipment Co., Ltd is the best choice. Its versatility, quick cooling capabilities, ease of use, and energy efficiency make it the ideal solution for supermarkets. With Koller's experience, high-quality products, and excellent after-sales support, you can trust us to provide the perfect ice making solution for your supermarket needs.
About Guangzhou Koller Refrigeration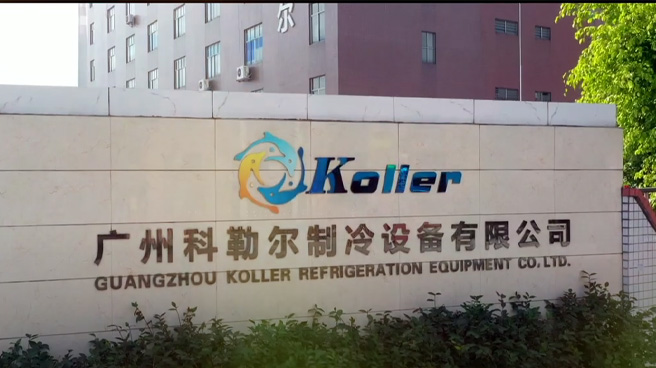 As China leading ice maker manufacturer and cold storage room supplier, Guangzhou Koller Refrigeration Equipment Co., Ltd is an integrated manufacturer, specialized in the research, design, manufacture and sale of refrigeration equipment,ice making machines, and cold storage solutions for freshing keeping, vegetable cooling, seafood cooling,chemical cooling and other industrial engineering products.