Ice making machines have become an essential part of various industries, including concrete cooling, laboratory, meat cooling, pharmacy cooling, and restaurant & catering, among others. Among the different types of ice machines available, tube ice machines have gained significant popularity due to their efficient ice making principle and wide range of applications. Today, we will explore the ice making principle of tube ice machines and their various applications.
Ice Making Principle:
The tube ice machine operates on the principle of freezing water inside vertical tubes. The process starts with the water being pumped into the tube, where it is evenly distributed and allowed to freeze. As the water freezes, the impurities and air bubbles are pushed towards the center of the tube, resulting in a clear and transparent ice.
The freezing process in a tube ice machine is achieved through a refrigeration system. The refrigeration system consists of a compressor, condenser, expansion valve, and evaporator. The compressor compresses the refrigerant gas, raising its temperature and pressure. The high-pressure gas then passes through the condenser, where it releases heat and transforms into a high-pressure liquid. The liquid refrigerant then enters the expansion valve, where its pressure is reduced, causing it to evaporate and absorb heat from the water inside the tubes. This heat exchange process results in the formation of ice.
Applications: The tube ice produced by the tube ice machine has a wide range of applications across various industries. Let's explore some of the industries that benefit from this type of ice:
1. Concrete Cooling: Tube ice is used to cool the concrete mixture during the construction process, preventing excessive heat and ensuring the quality and strength of the concrete.
2. Laboratory: Tube ice is widely used in laboratories for various scientific experiments and research purposes. It provides a reliable and controlled source of cooling for samples and equipment.
3. Meat Cooling: Tube ice is an ideal cooling medium for meat and seafood, preserving their freshness and extending their shelf life.
4. Package: Tube ice is used in the packaging industry to keep perishable items fresh during transportation and storage.
5. Pharmacy Cooling: Tube ice is utilized in the pharmaceutical industry to maintain the temperature and integrity of medications and vaccines.
6. Restaurant & Catering / Bar: Tube ice is commonly used in bars and restaurants for serving chilled beverages and cocktails.
7. Supermarket: Tube ice is used in supermarkets to display and preserve fresh produce, ensuring their quality and appearance.
8. Vegetables & Fruits & Transportation: Tube ice is used in the transportation of fruits and vegetables to maintain their freshness and prevent spoilage.
The tube ice machine is a versatile and efficient ice-making solution that caters to the diverse needs of various industries. Its unique ice-making principle and wide range of applications make it an indispensable asset for businesses in need of a reliable source of ice. Whether it's for concrete cooling, laboratory experiments, or preserving perishable goods, the tube ice machine offers a cost-effective and efficient solution. At Guangzhou Koller Refrigeration Equipment Co., Ltd, we pride ourselves on providing high-quality tube ice machines that meet the specific requirements of our customers across different industries. Contact us today to learn more about our ice-making solutions and how they can benefit your business.

About Guangzhou Koller Refrigeration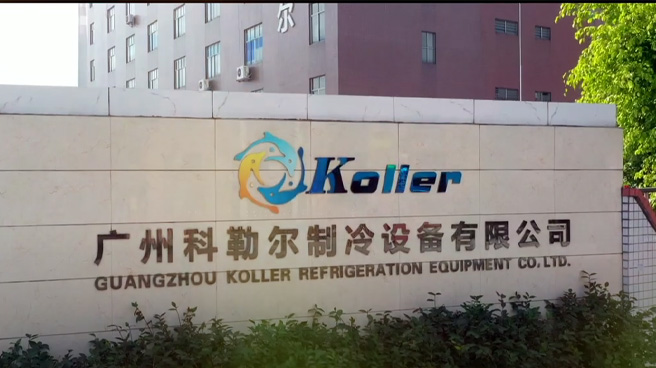 As China leading ice maker manufacturer and cold storage room supplier, Guangzhou Koller Refrigeration Equipment Co., Ltd is an integrated manufacturer, specialized in the research, design, manufacture and sale of refrigeration equipment,ice making machines, and cold storage solutions for freshing keeping, vegetable cooling, seafood cooling,chemical cooling and other industrial engineering products.